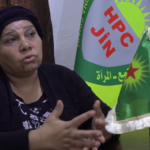 Part 7:  "HPC-JIN defends the reality, existence, and rights of women" "Women and children have defended their lands since the beginning of humanity. Today, the members of the HPC-JIN defend their society and lands," said Hediye Abdullah, the executive of the Women's Social Defense Units (HPC-JIN). The Democratic Nation System in NE Syria has brought
The Social Defense Forces (HPC) have been an important expression of radical democratic self-organization in Rojava and northern Syria since 2015. They are the democratic counter-model to state security forces.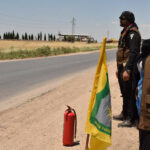 In the Cizire region of northeastern Syria, 700 women from the autonomously organized women's structures of the Social Defense Forces are involved in patrols to protect against arson.