Category:
Mutual Aid in Rojava
Mutual Aid is a volunteer-led initiative / project where groups of people in a particular area, or from a particular community join together to support one another, meeting vital community needs without the help of state institutions or NGOs. It is, by definition, a horizontal mode of organising, in which all individuals are equally powerful. Mutual Aid, in simpler words, is co-operation for the common good.
Mutual Aid – in all of its forms and varieties – is a universal practice, rather than a catch-all term, or definition. It is an evolutionary factor as old as life on Earth.
The articles below are about Mutual Aid practices in North and East Syria (Rojava / West Kurdistan).
———————————————————
Read more about the history and current practices of Mutual Aid around the world today at our sister project: www.mutualaid.coop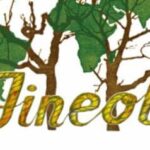 Jineology literally means "women's science or the science of women". The word derives from jin, woman in Kurdish. Jineology is a critique of the approaches of positivist social sciences, which uphold the structures of states, patriarchy, and capital. Jineology is also defined as the "science of life" and "the science that reveals the knowledge structures based on democratic modernity." With Jineology, women discover their knowledge and experience, and rewrite history while researching the history of women. In the first article of our article series, we give information about Jineology works in Northern and Eastern Syria.