Category:
Mutual Aid in Bakur
Mutual Aid is a volunteer-led initiative / project where groups of people in a particular area, or from a particular community join together to support one another, meeting vital community needs without the help of state institutions or NGOs. It is, by definition, a horizontal mode of organising, in which all individuals are equally powerful. Mutual Aid, in simpler words, is co-operation for the common good.
Mutual Aid – in all of its forms and varieties – is a universal practice, rather than a catch-all term, or definition. It is an evolutionary factor as old as life on Earth.
The articles below are about Mutual Aid practices in North Kurdistan (Bakur / southeastern Turkey).
———————————————————
Read more about the history and current practices of Mutual Aid around the world today at our sister project: www.mutualaid.coop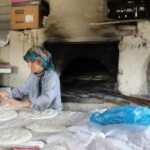 Adalet Narin lives in the Hani district of Amed and she is the only female baker in the district. She makes bread and creates a social space for women in the district. She makes bread by giving shape the dough kneaded by women living in the district.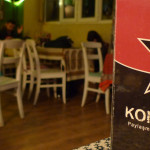 Below is the transcript of our interview with three members of the anarchist group Devrimci Anarşist Faaliyet (DAF, or Revolutionary Anarchist Action) in Istanbul during May 2015. DAF are involved in solidarity with the Kurdish struggle, the Rojava revolution and against ISIS' attack on Kobane, and have taken action against Turkish state repression and corporate