A co-operative revolution is under threat
People in North East Syria– the region commonly known as Rojava – are collectively building a society based on principles of direct democracy, ecology, and women's liberation, with co-operation playing a crucial role in rebuilding their economy.
But on the morning of 9 October, Turkish state forces began to bombard cities of North and East Syria and have now began a full military invasion.
Join us in building international solidarity between our co-operative movements.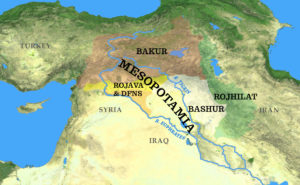 Often seen as the cradle of civilisation, the 'land between two rivers' covers parts of modern day Syria, Turkey and Iraq.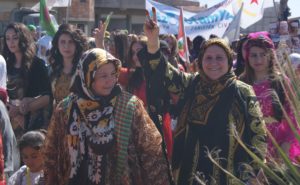 In Northern Syria and southeast Turkey, known to their predominantly Kurdish populations as Rojava and Bakur, a revolutionary social movement is taking root.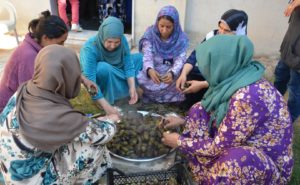 As people take democratic control of their lives and workplaces, co‑ops play an important role.
SEARCH THE MAP
Hundreds of co-ops – businesses owned and run democratically – are thriving in Mesopotamia.
Search Articles
Latest Articles
We regularly give workshops and speak at events about Co-operation in Mesopotamia. Come along and get a deeper understanding.

The Kurdish Red Crescent (Heyva Sor a Kurd) is the only charity on the ground in Rojava trying to rescue lives, taking aid and basic survival supplies to those injured and displaced by the Turkish state's military invasion since 9th October 2019..
Latest Video
Leyla Saruxan, co-chair of Heseke's Economy Committee for the Autonomous Administration of North and East Syria talks about the effect of the war on the economy and the links between economy and society.