Category:
Women
Women's freedom, or women's liberation, is one of the three main pillars of the Rojava Revolution and the stateless self-governance model of the Autonomous Administrations of North and East Syria (AANES), as well as the Kurdish freedom movement more broadly, which initiated the revolution.
Women's liberation is the most central pillar of the Kurdish freedom movement, and it is no exaggeration to say that the Rojava Revolution is a women's revolution. There are many elements of the new system of radical democracy which have been created to build up women's autonomy and freedom, such as the co-chair system, women's co-operatives, and autonomous women's councils in every democratic structure at every level of the system.
This is a strategy based on a historical understanding that patriarchy was the first system of oppression, developed more than 5,000 years ago in ancient Mesopotamia, and that all other systems of oppression such as race, class, imperialism, colonialism and slavery, as well as capitalism and the state itself, all have their roots in patriachy – the rule of men and enslavement and subjugation of women.
In the articles below, you can find information about women in North and East Syria, their lives, co-operatives and communal economy projects, and how the new system aims to build up women's confidence and autonomy. There are also articles about women's lives, livelihoods and struggles for liberation in the regions of southeastern Turkey known as Bakur by their largely Kurdish populations.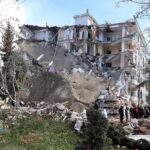 Mutual support has expanded: from the families, the neighborhoods, friends in the region to all around the world. People self-organizing have proved once more the strength that we, the people, have. This proves the necessity to recover the trust in our capacities; the ability to reflect, overcome and solve problems together; the awareness of our interconnections; the relations and actions that put them into practice; the questioning of our real necessities and aims connected to life.