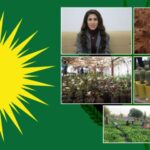 The ecological structure is also destroyed in the attacks on Northern and Eastern Syria. The Ecology Committee of Kongra Star has protected nature with the spirit of goddesses. Rihan Temo, spokesperson of the committee, called on women, people, organizations and institutes and said, "Protect your lands, nature because our lands are rich. We want to create the mentality protecting ecology culture in society. We should protect our environment and trees.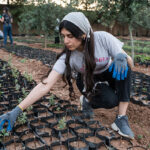 The Kesiyên Kesk project started in October 2020.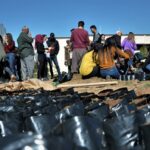 The Green Braids Initiative began transplanting seedlings as part of the second phase of the campaign to plant four million trees in northeast Syria.