Women's Co-operative in Tirbespiye
A women's co-operative that cultivates 250 hectares of land and grows cucumbers, eggplants and onions.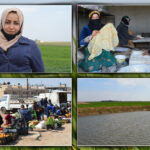 Six women's cooperatives, agriculture and bakery cooperatives, have been started in Tirbê Spî, town of Qamishlo. 46 women make a living at these cooperatives.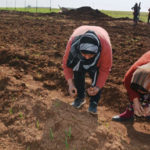 The women's cooperatives in Tirbespiyê in Northern Syria are working on building alternatives despite the permanent threat of war and have meanwhile become examples of collective forms of work.