Tag:
Make Rojva Green Again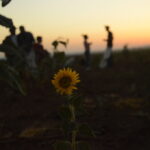 A picture blog about the sunflower harvest by Make Rojava Green Again.
For the recently announced new invasion we have to expect chemical weapons attacks of Turkey! Already during the Turkish invasion of Serêkaniyê in 2019 the Turkish state used chemical weapons, including white phosphorus and napalm. 33 people were burned in this attack. Nature is being harmed and transformed in the long run. "Effects of chemical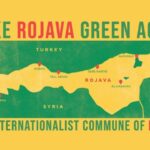 We call up on you to defend Rojava! We call you to raise your voices and actions, to organize and to connect with each other. We call up on you to support us in solidarity and spread the word. Let's build an international front fighting for climate-justice! Rojava can be a role model for humanity to save mother earth. Let's stand up for it together!