Tag:
Center Of Civil Diplomacy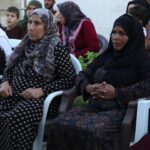 The Center for Community Diplomacy in North and East Syria made a short film about the nature of the commune and the way it works. The goal of this video is to introduce how the community manages itself through the communes located within each neighborhood, and thanks to the communes, the people of North and East Syria are able to organize their lifes and neighborhoods. People from alle ethnicities and religions cooperate together overcoming sectarianism and racism. In this video we show the monthly meeting of the commune, which is their most important mechanism and we show the committees of health, self-defense and reconciliation in practice.  We also show the meeting of the children of the communes. We hope to inspire by showing how radical democracy at grassroots-level can work.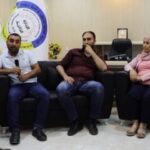 The economy of the autonomous Administration takes social economy as its main pillar, in which everyone participates to establish a local economy that seeks to reach self-sufficiency.