Women's movement Kongreya Star is a motor for the development of women's cooperation and the economic independence of women in North and East Syria.
The economic crisis caused by the embargo and the general situation is felt throughout Syria. In contrast, the women's movement Kongreya Star is constantly building new co-operative projects in the self-governing regions, through which, on the one hand, subsistence is secured, on the other hand, price speculation is effectively countered. The women's co-operatives try to meet the needs of society at fair prices.
The Economic Committee of Kongreya Star has established a whole series of women's agricultural projects in the Cizire region. About 275 women are permanently working in these projects in Derik, Qamishlo, Tirbespiye, Amude, Heseke and Shaddadi. In Amude, a women's market has already been established where vegetables are sold at reasonable prices, and vegetable garden projects are being developed in Dirbesiye and Tirbespiye.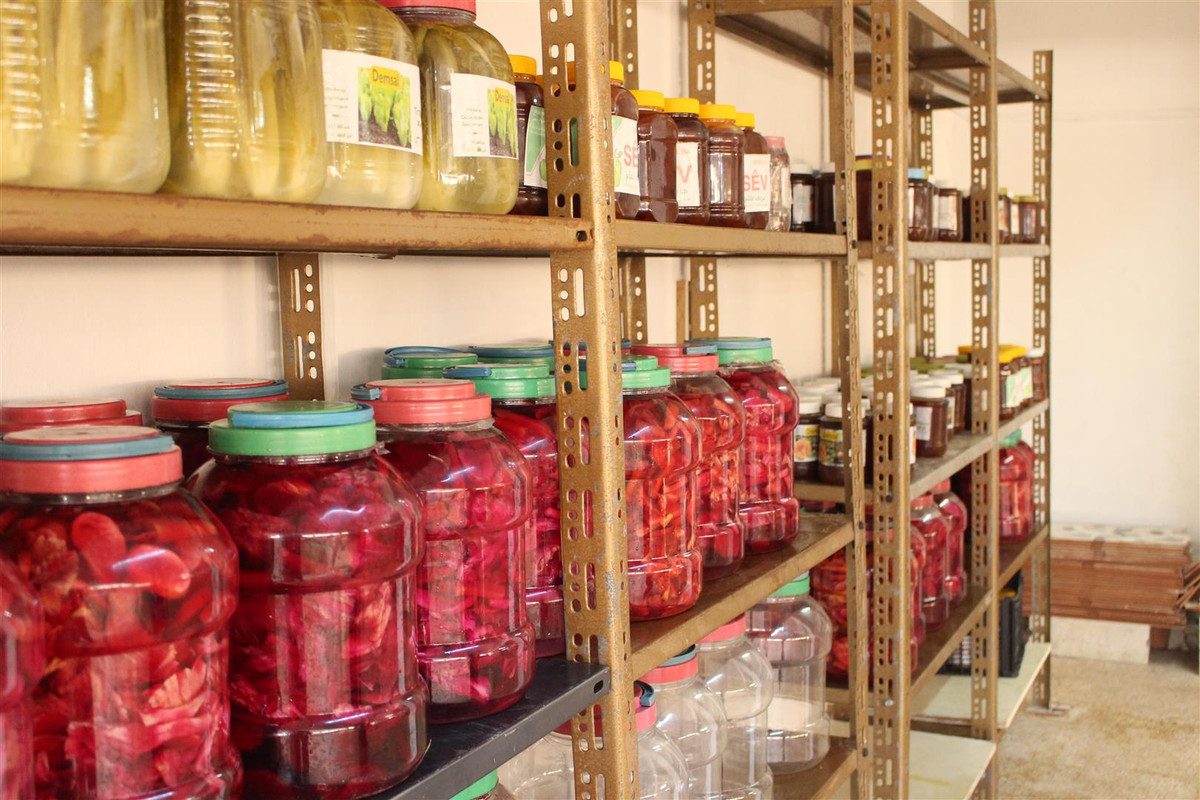 In Heseke and Rimelan, training courses on textile production were held. The clothes produced there are sold in Qamishlo and Dirbesiye. There is also a carpenter course. The women produce furniture and sell it in Qamishlo and Girkê Lege.
Co-operative production as a means against price speculation
There are bakery projects in Heseke and Til Temir, animal breeding in Tirbespiye and Qamishlo and Amude bakery co-operatives under the name "Lara". Furthermore, co-operative restaurants were opened in Heseke and Dirbesiye. In these co-operatives 400 women work permanently. Reasonable prices grab the attention here as well. The production led to the fact that the market prices were pushed down despite speculation attempts.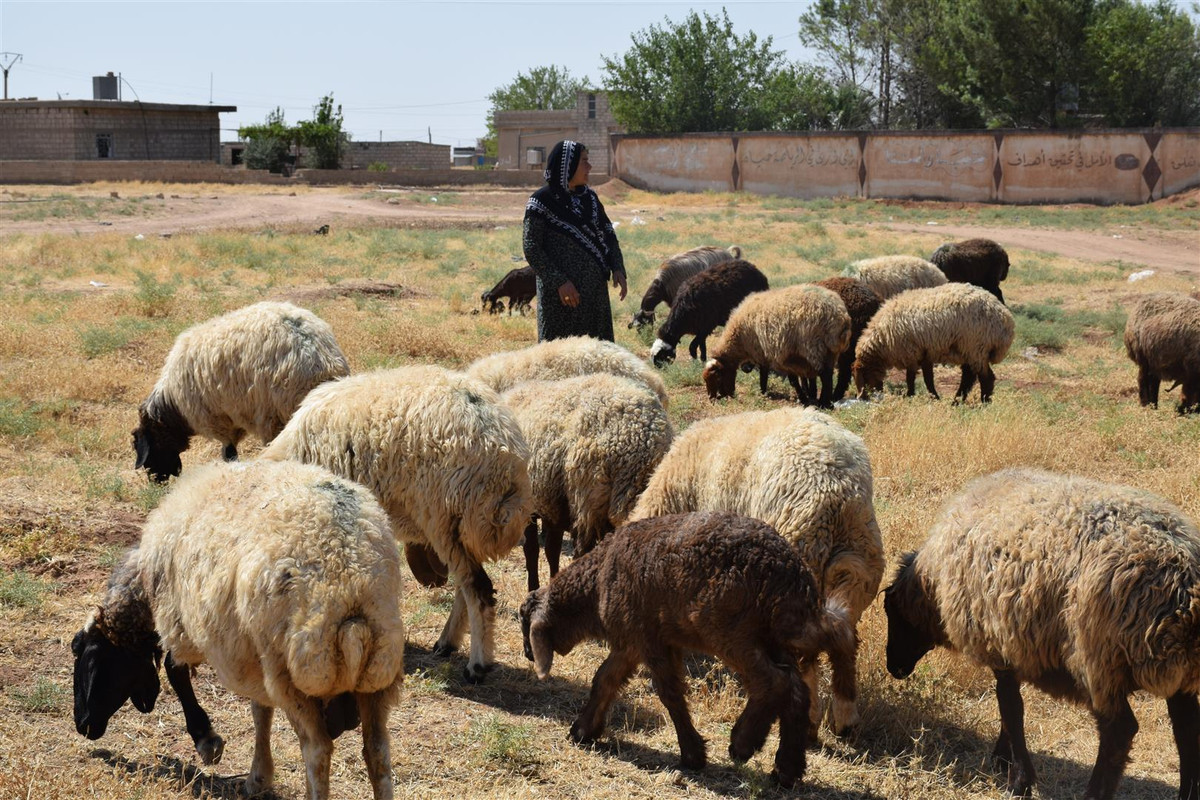 Lema Xelil is one of the leaders of a co-operative in Tirbespiye. She tells that the women have become economically independent through the co-operatives, but that the co-operatives also make an important contribution to the economy in the region. "The products of the co-operatives are made available to the population at a reasonable price. For example, garlic costs 2,000 lira at the market and only 400 lira at the co-operatives."
"We do not want to make a profit"
Armanc Mihemed from the Committee for Women's Economy in North and East Syria says: "Our co-operatives are working with the greatest success. Our aim is to extend communal life to the whole of society and to strengthen the economy of the region. We do not want to make a profit, on the contrary, we want to destroy this profit-circling mentality. We want to help stabilize the economy, which has been weakened by the sanctions".