Despite the embargo and attacks, grassroots democratic women's structures in Rojava continue to work on building a self-managed women's economy. This is intended to ensure self-sufficiency and empower women.
Women's liberation is one of the central paradigms of the Rojava revolution. Confronted with war and embargo, women are building their own economic structures. One of the projects of the women's economy is the Lavîn textile cooperative in Hesekê.
The Lavîn textile cooperative was founded in 2015 and has stores in Hesekê, Dirbêsiyê, Qamişlo and Girkê Legê. Arab and Kurdish women work in the cooperative.

Nesrin Heci Mihemed is a founding member of the cooperative, on the history of which she says: "In the early days of Lavîn, there were certain difficulties. We had problems finding employees and material, but since 2015 the work has been going on with great enthusiasm. It took some time to train the female employees. Thus, the basis for a new form of work was created. The preparations for this were important. Lavîn continues to develop every day. The employees have now mastered their profession and love it."
Mihemed notes that the cooperative's goals are to provide a field of work for women and to ensure that women can develop and support themselves. She continues, "We accept all women who want work. It doesn't matter if they are Arab or Kurdish. The important thing is that they want to work. Women are not put in front of a machine right away. They start with cleaning work, ironing and then sewing. Then it is also a question of inclination. The faster someone learns, the faster the training can be completed."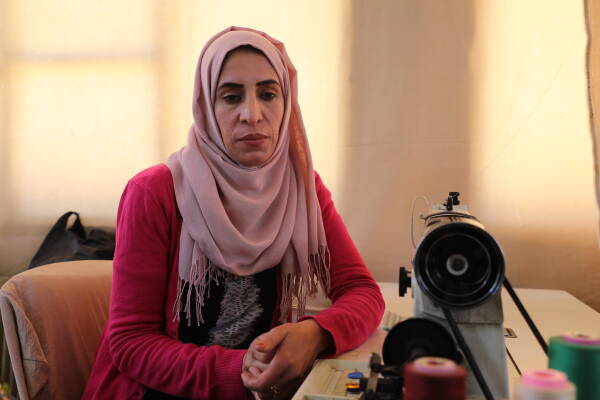 Prices are determined by taking into account the conditions of the population
The design of the products is also developed by women. Traditional Kurdish garments, pants, shirts, T-shirts, and all sorts of other types of clothing are made. Regarding the price of the products, Mihemed says, "The products are affordable according to the market prices. Prices are determined by considering the conditions of the people. Although fabrics are expensive, products are offered for sale at low prices. Most of the time, we don't make profits, but we are guided by the needs of the people. The population needs this. In addition, we want to make progress in all respects to prevent dependence on foreign countries."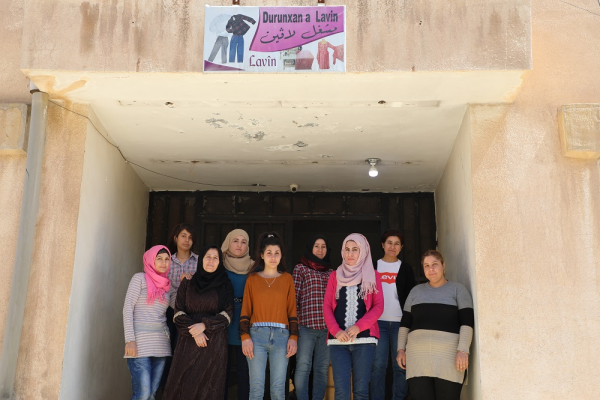 Mihemed emphasizes that building a women's economy is also important from the point of view that opening up a field of employment for women also increases their self-confidence.
Cihan Sax, who has been working at Lavîn for two years, explains: "This is the first time I have worked for pay. I mainly take care of the cleaning. I have learned that over time. I take care of my family and have a job. I love my work."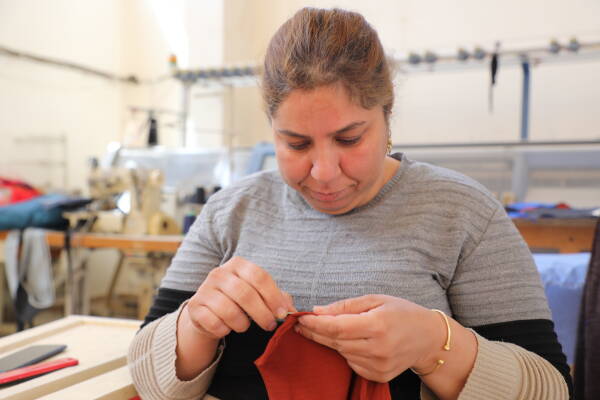 Sidra Mami has been working at Lavîn for two months. She says, "I work well with my colleagues. I check the size of the dresses and determine where to put beads. I had nothing to do with tailoring before, but I learned the work from my colleagues within a month. We are all friends and work together. That makes us happy."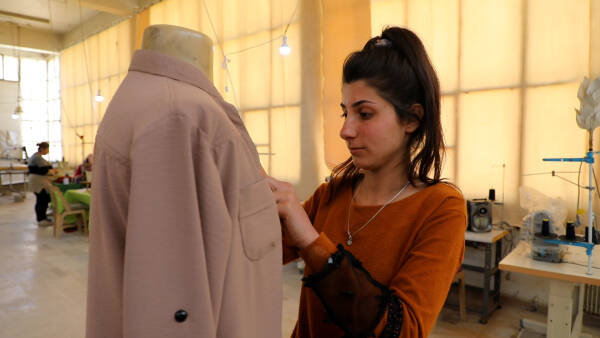 "I don't depend on anyone"
Zahide Bedran has been working at Lavîn for two years. She explains, "I can now support myself. I take care of my family, and it's a relief to have a job. It's nice to stand on my own two feet. I see that I can do something. It's good to have a job and not need anyone. I don't need a man to work."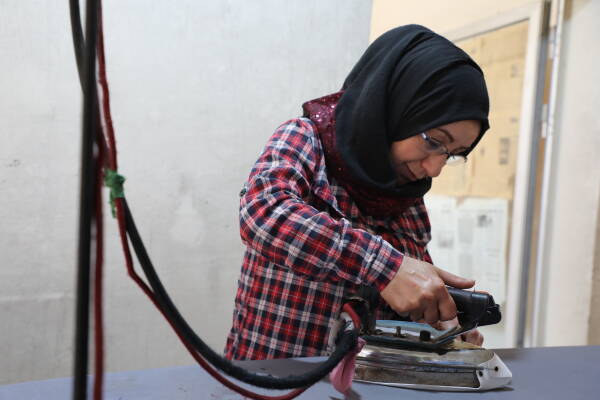 "My work makes sense"
Maha Eli also works at Lavîn. She says, "It's enough to be ready for it. It's nice to work with friends, we help each other. I provide for my family with my work. I know that my work is not meaningless. It's nice to do something."