Farmers in the countryside of Hasakah, northeastern Syria, were delighted by recent rainfall after two years of drought that had affected the region.
Abdulkarim has cultivated his land with wheat and barley with the hope of having a good season that could compensate him for the losses he incurred in the last two years.
Abdulkarim Nayef, 57, hopes as the majority of farmers in the countryside of Tel Tamr, a town north of Hasakah city, that he could harvest his crop which is his sole source to earn a living.  
Abdulkarim told North Press, "Rainfalls relieved farmers and encouraged them to sow vast lots of lands."
"We believe in God. I have sown nearly 20 hectares with wheat and barley," he added.
According to the Syrian Meteorology Department, the town of Tel Tamr recorded 8.5 mm of rainfall in November, which is the highest precipitation in the Syrian Jazira (Hasakah Governorate).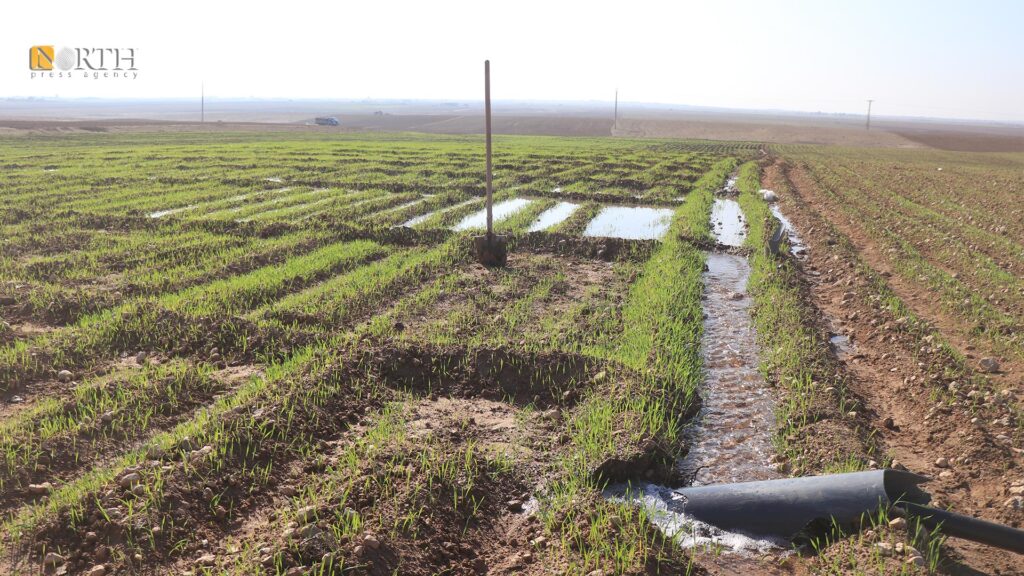 Although farmers are optimistic, they are daunted with the loss of their crops as the Turkish shelling against Tel Tamr opens the way for all options to the future of their crops.
After the Turkish invasion of Sere Kaniye (Ras al-Ain) and Tel Abyad in 2019 Nayef lost a lot of land in the village of Khirbet Ghadir in north Tel Tamr which is controlled by Turkish forces and the affiliated Syrian opposition factions, also known as the Syrian National Army (SNA).
"We are perturbed by shelling. However, we have no other options," he said.
On a nearby field, Abdulrahman Alewi, 30, is preoccupied with irrigating his field in the aftermath of the recent rainfall.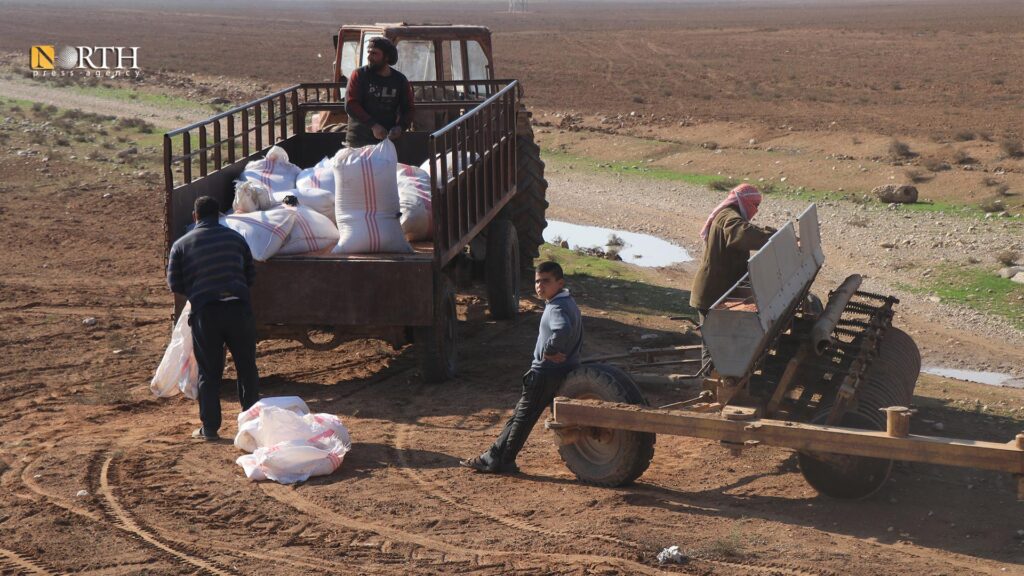 On a field that is 1 hectare in south of Tel Tamr, he says, "Recent rains revived out hopes of a good season after two years of drought. We have incurred heavy losses. It looks green now."
However, at the same time, Alewi does not conceal his fears implied in the Turkish escalation. "Of course we fear, but we have no other options. In God we trust."
Ushering in a promising crop, early rainfalls lead to the grow of pastures for sheep raised in the region as it makes a main resource of living for [working] class people.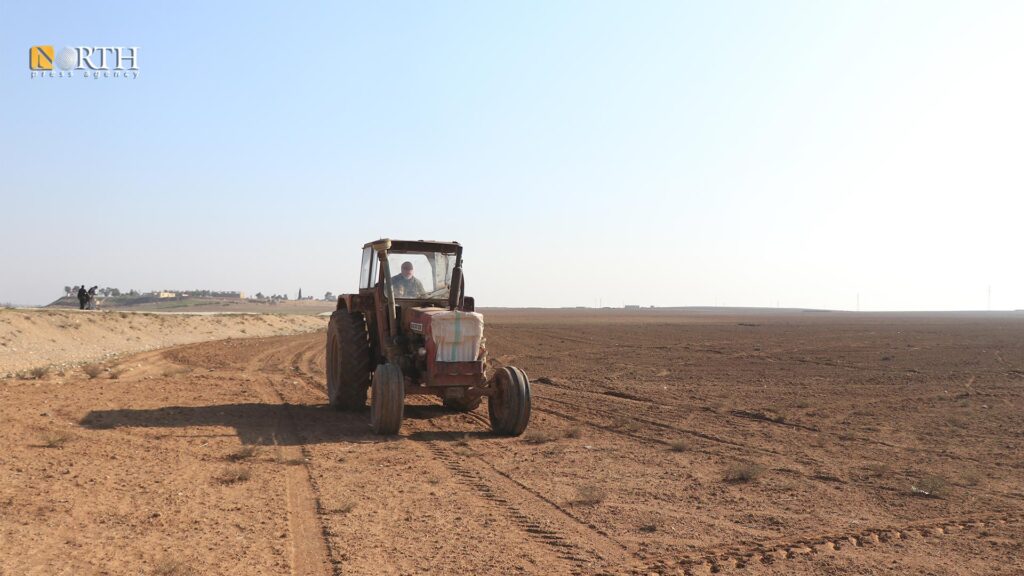 Prior to his displacement from his village of Tel al-Ward in Tel Tamr, Ahmad Hamid, 35, used to own a 1 hectare of lands. However, right now he lives in the village of Qaber Shamiya where he works in a farm on a lease.
Hamid is optimistic to have a promising season, "Following drought and the water cut-offs by Turkey, Khabur River is once again flowing; this is good for farmers."
Last year, a local source told North Press that Turkey built dams on the Khabur River to throttle water flows onto northeast Syria, something that aggravated the situation in the region.
"Of cource we are scared by Turkish shelling; shells land nearby; we do not know when would we leave our houses and lands behind?" he said.