Qamishlo: Co-operatives are continuing to spread across regions controlled by Kurdish forces with the support of the local self-administration structures of Rojava – North Syria.
Following the success of Rojava's co-operatives in reducing the prices of food and detergents, they are now expanding their activities and new co-operatives are being established that provide for the essential needs of the local people in the cities of the Jazira Canton.
A group of mostly women residents of Qamishlo set up Shîlan Co-operative for the sale of underwear on 7th January, 2017 in Hilaliya, a neighborhood in Qamishlo. They were able to establish the co-operative with the support of the local council of the city.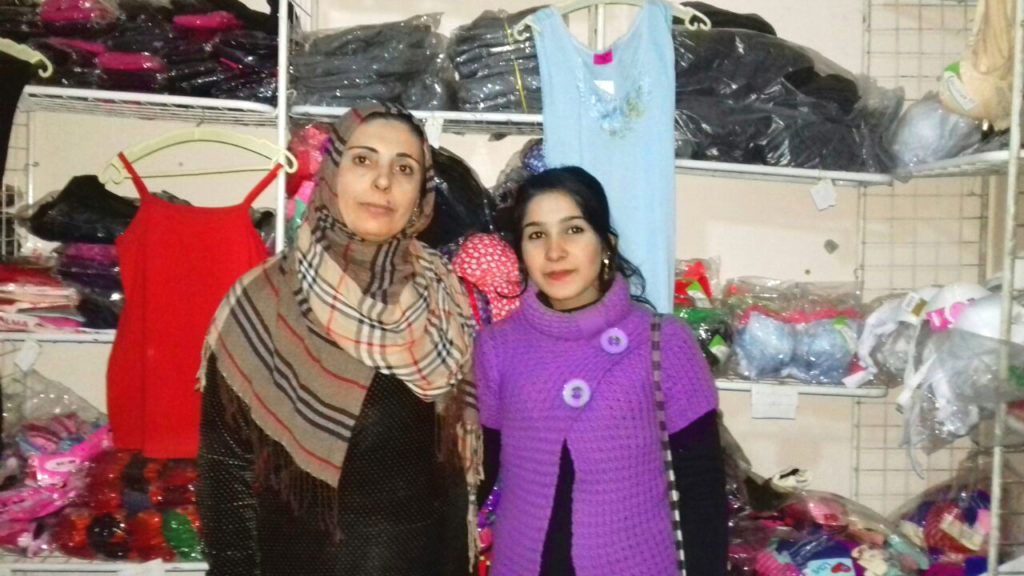 Mrs Laila Ibrahim Youssef, an administrator in Qamishlo's Economic Council and a coordinator in Shîlan Co-operative, says, "Shîlan Co-operative sells underwear for all ages and genders. It also aims to reduce the exploitation of big traders who sell at exorbitant prices. We live in a remote neighbourhood, and people here are unable to bear the high cost of the clothing sold in markets. That's why we believe that people in our neighbourhoods should be able to buy from the co-operative without having to go long distances, and without paying extra money". Mrs Youssef tells us that Shîlan Co-operative has 141 shareholders each with the right to hold one share at a cost of 10,000 SYP. She also confirms that the majority of shareholders are women. She adds, "We are trying to import cloth from big factories in Kurdistan Regional Government [KRG / North Iraq] and Turkey, but the political and security conditions, along with the hard siege imposed by the Turkish government through closing the border with Syria, are making it hard for us to import cloth at low prices."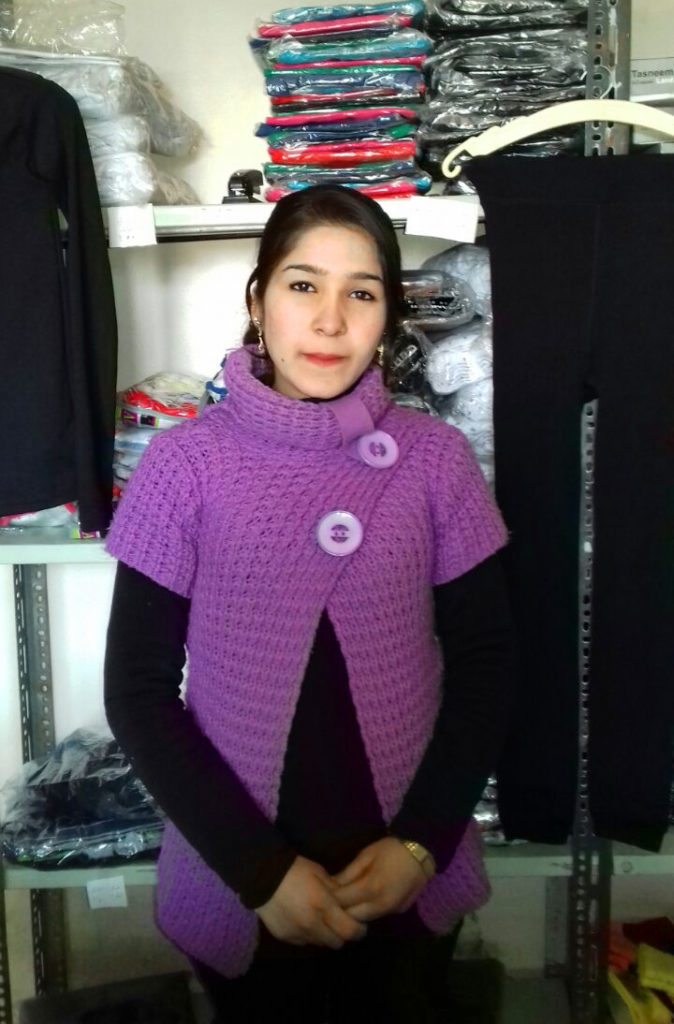 Another coordinator, Fatima Hassan Rabtey, says that these co-ops are seeking to serve the poor, and that the majority of the shareholders are low-income earners who live in urban slums. Miss Rabtey tells us that Shîlan Co-operative has been supported by Nisrîn Cooperative; the Martyr Salih Commune and the Martyr Aram Commune. She says, "Shîlan Co-operative buys underwear from factories and offers it for cheap prices, so it is able to compete with all the shops and boutiques that are raking in large profits."