In the women's village of Jinwar in northern Syria, the residents are preparing fields and gardens for the next growing season. In times of crisis it becomes clear how fundamental the possibility of self-sufficiency is.
For weeks women in Jinwar have been preparing their fields and garden for the next growing season. For weeks the surrounding fields and the garden in the women's village Jinwar have been prepared for the next growing season. The sown wheat is already growing. A greenhouse has been built for the cultivation of small plants. The seeds are planted in the garden.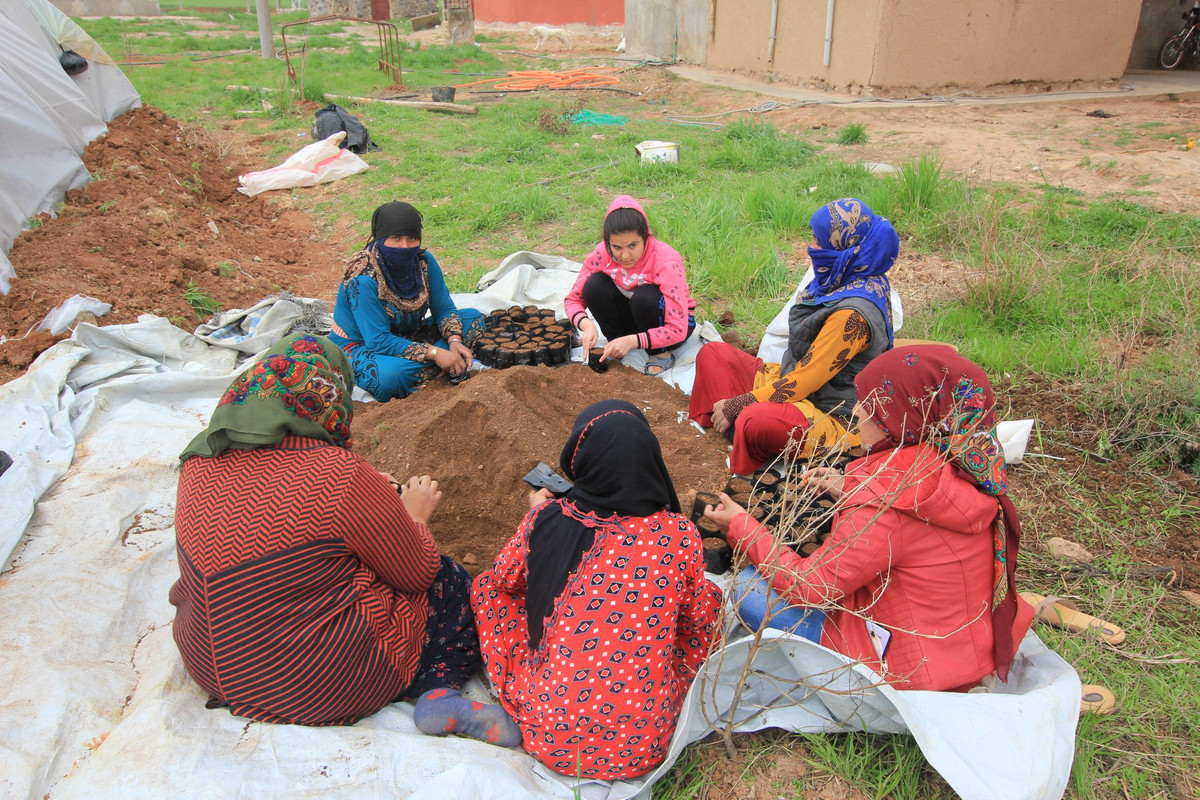 "At this time it is even more important that we can supply ourselves with the things we need for our lives," the women from Jinwar say.
In the Federation of North and East Syria, there has been a curfew since the beginning of the week because of the Corona pandemic, which is causing massive supply problems for the people, especially in the cities. The majority of the people are poor and depend on their daily income.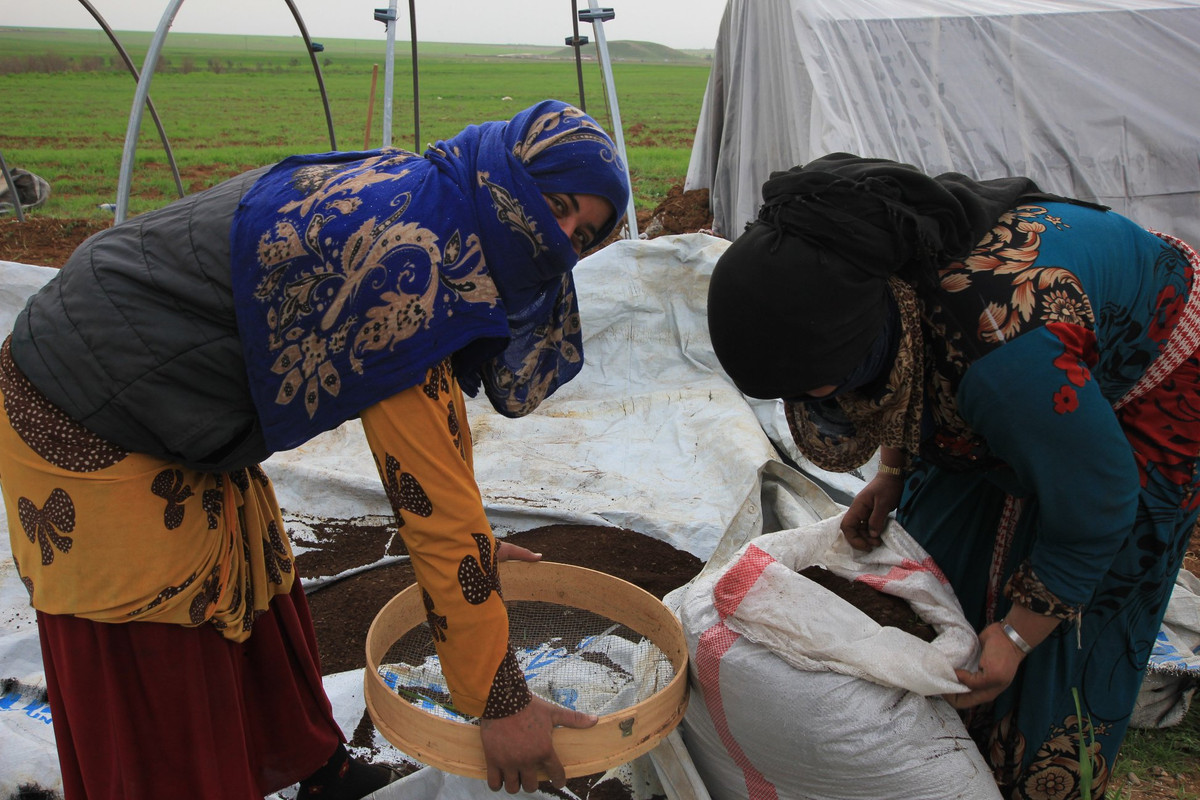 In Jinwar, sheep and chickens are kept in addition to agriculture and horticulture. "With the sheep's milk, we make yoghurt and milk. Our aim is that our garden and our field provide all the things we need for our life. And we want to strengthen the ecological base of the village. Right now, in this time, when people cannot leave their homes, people do not know how to cover their needs. People don't know where to get food and all the basic means to live. That is why it is important to build up networks, co-operatives and groups that help and support each other," say the residents of the women's village.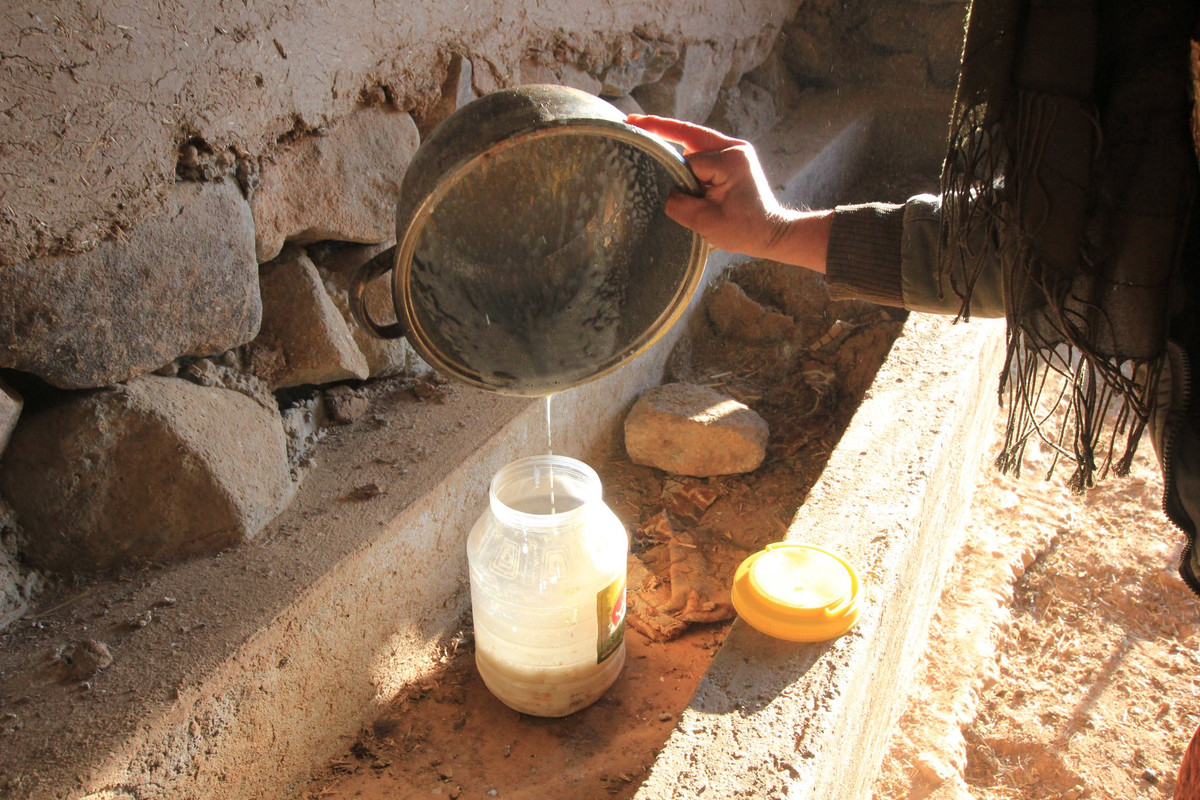 Jinwar is located in the west of Dirbêsiyê in the canton of Hesekê. The planning of the project started in 2016 and the opening ceremony took place on 25 November 2018. The village is inhabited by women of different origins. Besides Yazidi, Christian, Muslim, Kurdish, Syriac and Arab women, women from all over the world participate in the village life.
The village consists of 30 houses of different sizes, a school, an academy, a health centre, a community kitchen, a play area for children, a small shop, a stable, two swimming pools, a depot, a garden with 1,400 trees and a village square.