Some families who fled from Afrin to Shehba have joined forces and planted over a million olive trees.
Due to the Turkish invasion in the northern Syrian region of Afrin, over one hundred thousand people had to flee. Most of them live in the Shehba region. Olive growing has a long tradition in Afrin and so many internally displaced people started to plant olives in Shehba as well. An association of families from Afrin has built greenhouses to grow olive trees and vegetables. With the production of seedlings the families finance their livelihood. The seedlings are sold cheaply and support agriculture in the Shehba region. Among the seedlings are vegetables and fruits such as olives, nuts, figs, aubergines, grapes, tomatoes, cucumbers and peppers.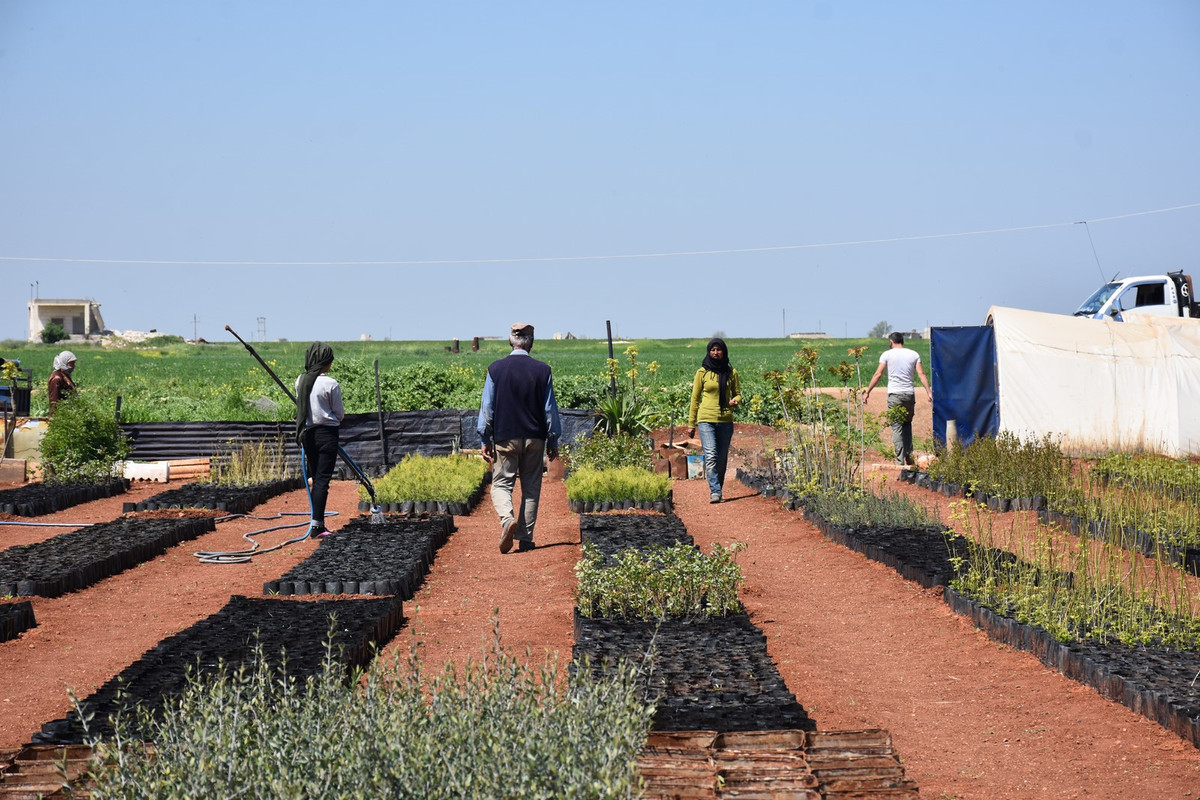 "Agriculture is our culture – we will not give it up"
For the people, agriculture is more than just a source of income, says farmer Mihemed Qeda: "Before we were forced to flee Afrin, we used to farm. We came here and we want to continue farming here. Agriculture is our culture. Just as a fish cannot live without water, we cannot live without agriculture. We are currently taking care of the seedlings of the seeds we sowed in January and February. The seedlings that we have planted in pots are planted in June. We will sell them at a reasonable price."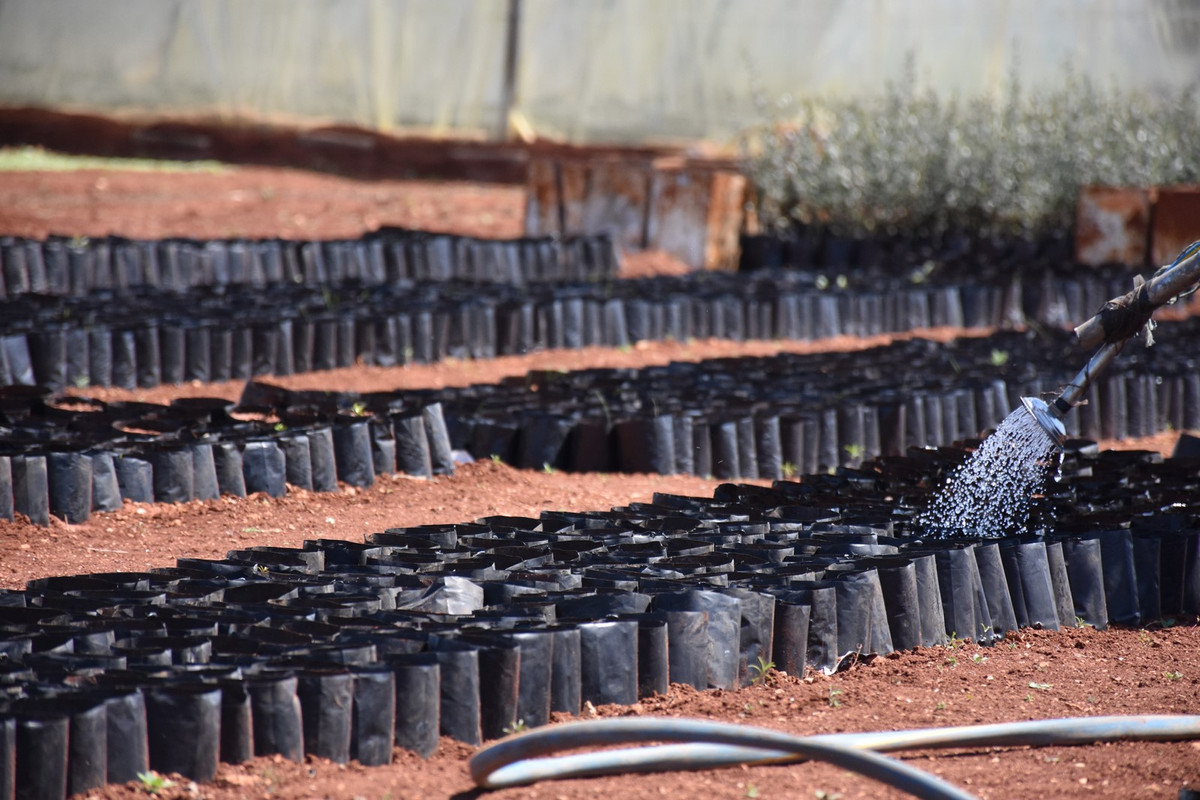 Emel Mihemed also works in the project and says that they have ensured that over one million olive trees have been planted.