An official of Autonomous Administration of North and East Syria (AANES) said on Saturday, that they are working on a station which will feed 1,000 homes in the villages of Hariza and Barshim, eastern Deir ez-Zor, eastern Syria.
Hammoud al-Ali, an official in the al-Busayrah Water Office, affiliated with the AANES, in Deir ez-Zor eastern countryside, said that it is now in the probationary period before officially putting it in service in the coming days.
Residents of villages in the western countryside of Deir ez-Zor have been complaining about lack of water for years, and they have been buying water from mobile water tankers at high prices, while concerned authorities say that the reason behind the water shortage is the failure of the old water plants.  
The Public Services and Municipalities Committee in Deir ez-Zor are working on the water station in Hariza, and it is among the municipalities' 2023 projects, he added.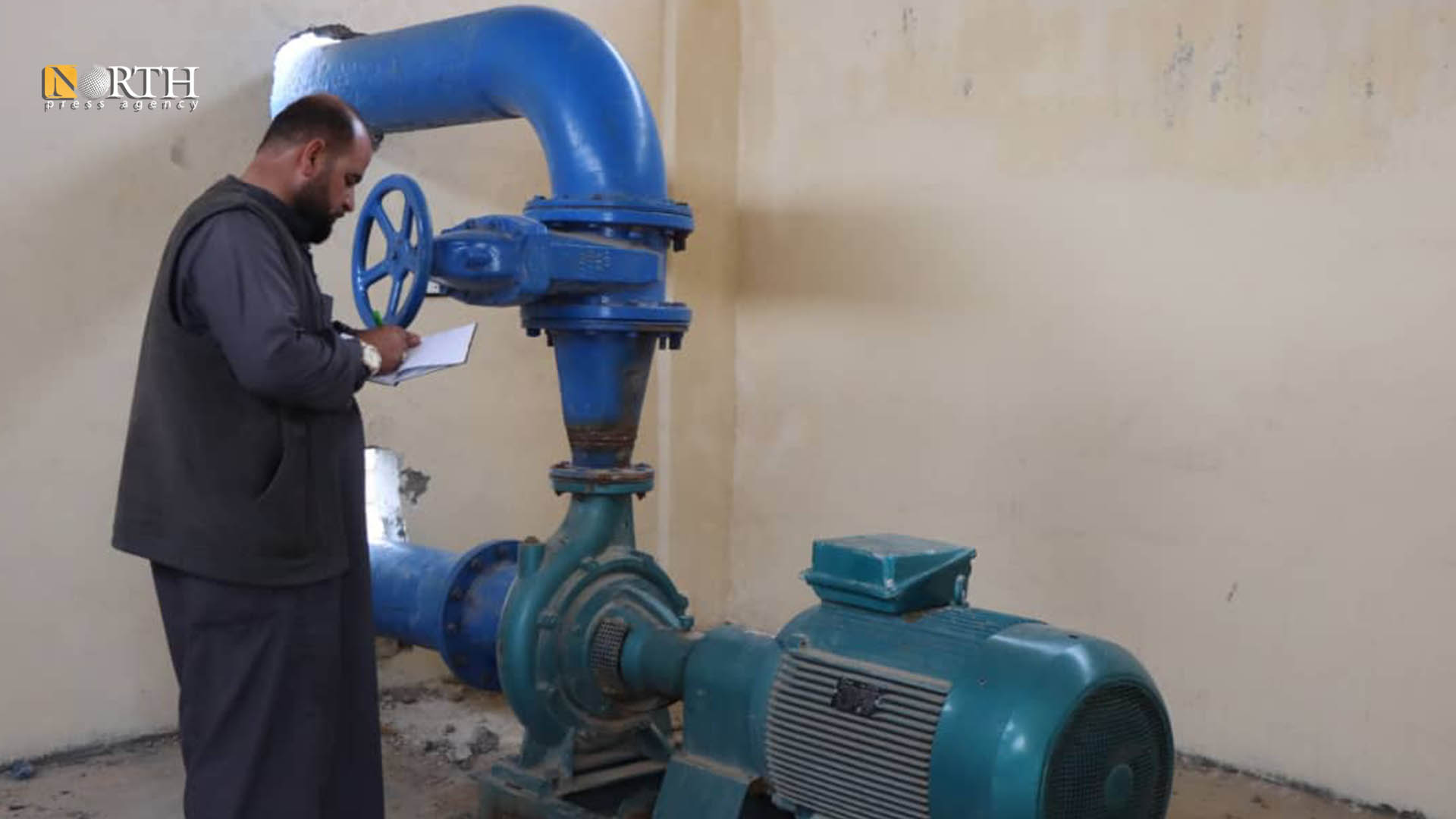 The station was built on the irrigation canal of Hariza, not on the Euphrates River, al-Ali said.
He added that the station consists of a pumping group, as its abundance is 400 square meters per hour, to feed the two villages.
The station will pump "untreated water" due to its lack of equipment, to solve the residents' problem of water shortage in the area, al-Ali stressed.
Since February 2020, Turkey has withheld water from Euphrates River, breaching a 1987 treaty which entails Syria and Iraq should receive 500 cubic meters per second of water. At this moment, only 200 cubic meters is being let through by Turkey.