The House of Co-operatives in the Democratic Self-administration in Tabqa in co-ordination with the city council has inaugurated the first co-operative society in Tabqa, Almustaqbal – the Future Society for Tailoring Co-operative. The new co-operative will create jobs and motivate people to form co-ops.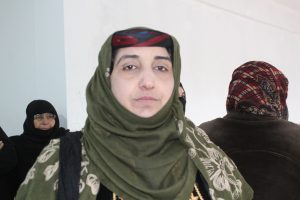 The inauguration was attended by the co-chair Latifa Albarho. She said that the co-operative society will improve the communal economy and create more jobs for women, many of whom are widows and divorced.
Latifa said that the co-op was established with the help of The House of Co-operatives and some people who bought shares and machines. There are about 30 participants, four of them are men and the rest are women. The co-operative has more that 20 machines, including overlocking sewing machines. The co-operative still needs a big table, electric scissors and some other machines that make production faster.
The co-chair also said, "After opening the co-operative we will sell the products in the private sector, we are planning to open a shop in the future to sell the products, and also to manufacture uniforms for schools and the Internal Defence Forces.