The opening of more workshops in the Sheikh Maksoud neighborhood of Aleppo were considerably contributed to prosperous the economic noticeably, after the bitterly war which affected on the neighborhood, and workshops had increased the opportunities of jobs for thousands of the neighborhood's residents.

Sheikh Maksoud neighborhood was exposed to economic destruction as a result of the war and attacks by Turkish occupation's mercenaries. The economic movement was greatly reduced and many of the owners of workshops and factories were moved to other governorates and areas that were safer than the neighborhood.
After the return of safety and stability to the neighborhood and the return of displaced persons, a revival in the economy sector of the neighborhood was observed and accelerated through the opening of workshops, in which thousands of residents work on it.
The role of the producer's association in organizing the work of the workshops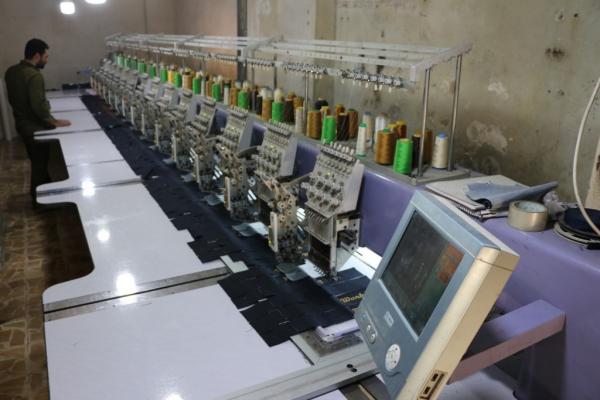 The Producers Union consists of nine members, with an administrative system including three offices (finance, relations, and reconciliation). After increasing the number of workshops, the Producers Union has organized this sector by granting licenses, providing facilities for marketing goods outside the neighborhood, and meetings will be held on the importance of economic recovery in the neighborhood and the search for ways in which the neighborhood economy is developing.
Exporting goods to provinces and neighboring countries for their quality
Director of the Produces Union in Aleppo Abdel Rahman Osman pointed out that Sheikh Maksoud neighborhood witnessed the opening of many workshops after the return of safety to it, and these are positive indicators that serve the economic recovery.
Osman added that the Produces Union takes upon itself to organize the work of producers and workshops and provide facilities for the export of goods outside the neighborhood. Osman also appealed to all producers outside the Sheikh Maksoud neighborhood to return to achieve further economic prosperity.