At the start of February 2019, over thirty women* from across the UK, from three parts of Kurdistan, and some from other countries like Spain, Sweden and Mexico, gathered in a snow covered hostel in Hebden Bridge to discuss patriarchy, history and Jineolojî.
Jineolojî is a social science being developed by the Kurdish Women's Movement. As well as asking questions about women's and feminist struggles and their history, both ancient and contemporary, and analysing approaches taken to dismantle patriarchy, Jineolojî is also a way for the movement that developed in the mountains, villages and cities of Kurdistan to connect with other women's and feminist movements around the world, and to discuss, analyse and understand our history and carve a collective path beyond patriarchy, to freedom and gender liberation for all.
Over the past two years, Jineolojî Committees have been formed around Europe, and camps held in numerous European cities, especially in Germany, Italy in Spain.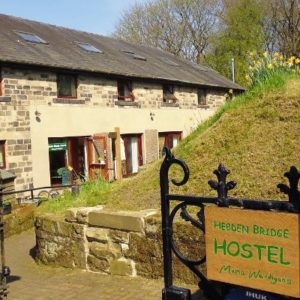 The first Jineolojî Camp in the UK was held 1-3 February 2019, and the Solidarity Economy Association were pleased to support it.
Weirdigans, a worker's co-op based in Hebden Bridge, also supported the event as a co-op in solidarity with Rojava and the Kurdish women's movement, which is part of the wider Kurdish freedom movement.
Mama Weirdigans Hostel hosted the event. Mama Weirdigans are not a co-op, though their crew are keen to say that the hostel sprang from a similar mindset and people, and is also supportive.
The event was a great success and participants are looking forward to a second camp later in 2019. You can read an account of one of the participants here.
*The camp was open to people with experience of being a woman or girl at any point in their lives, whether they self define as a woman, or they were assigned female at birth.