Rawada turned her knitting hobby into a profitable career to support her family through the country's ongoing economic crisis. Rawada Hmeidi, 50, a mother of five, left Deir ez-Zor 10 years ago and settled in Qamishli, in northeast Syria. She began to knit in order to help with the family's expenses after her husband, a teacher, retired.
Hmeidi told North Press, "After we came to Qamishli, our circumstances changed, especially because my husband retired and we have to pay a monthly rent of $100."
She is a graduate of the Women's Art Institute. "I used to practice my hobby at home in my free time, but now it turned into a source of income."
She added, "I had to work in knitting, recycling old objects, and exhibit my products in fairs to gain an income for my family, even if it is in small amounts. "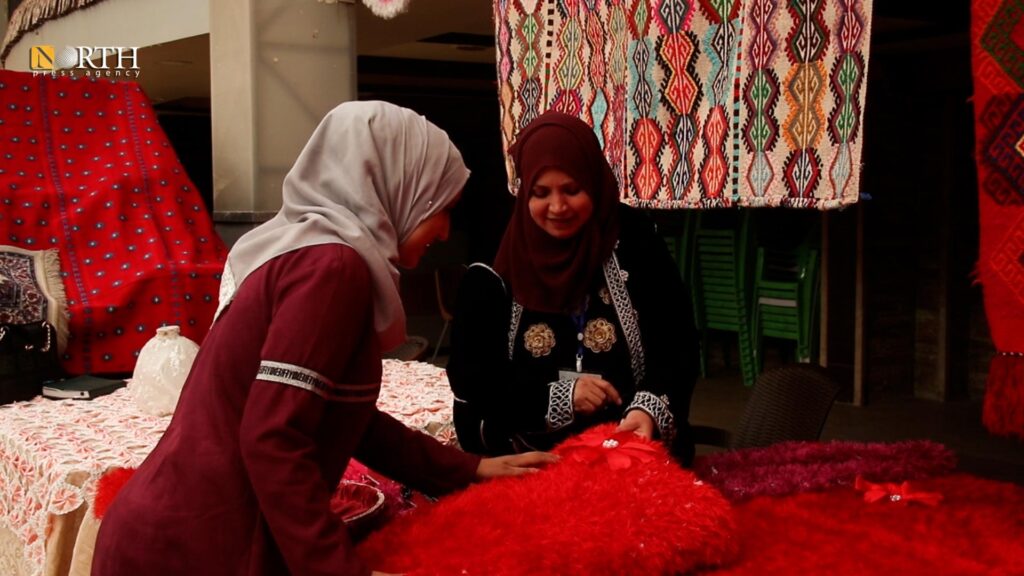 On January 29, a two-day handicrafts exhibition was held in Qamishli with the participation of 67 women from across Syria under the slogan of 'Little Dreams.' The women showed off their products, which varied from jewelry, to canned food, clothes, house supplies, embroidery, paintings, and more.
Fatima Khalil, 44, from Qamishli, stands in her designated section to show off and sell her wool products. She said she helps her husband with the expenses through her work in weaving and knitting wool.
Khalil learned weaving and knitting wool from her mother when she was little. "My sisters and I would gather, and she would teach us how to weave and knit saying, 'you never know what happens in the future'," she explains.
Since the onset of the Syrian crisis, like many other women, Khalil has struggled and strived to earn a living.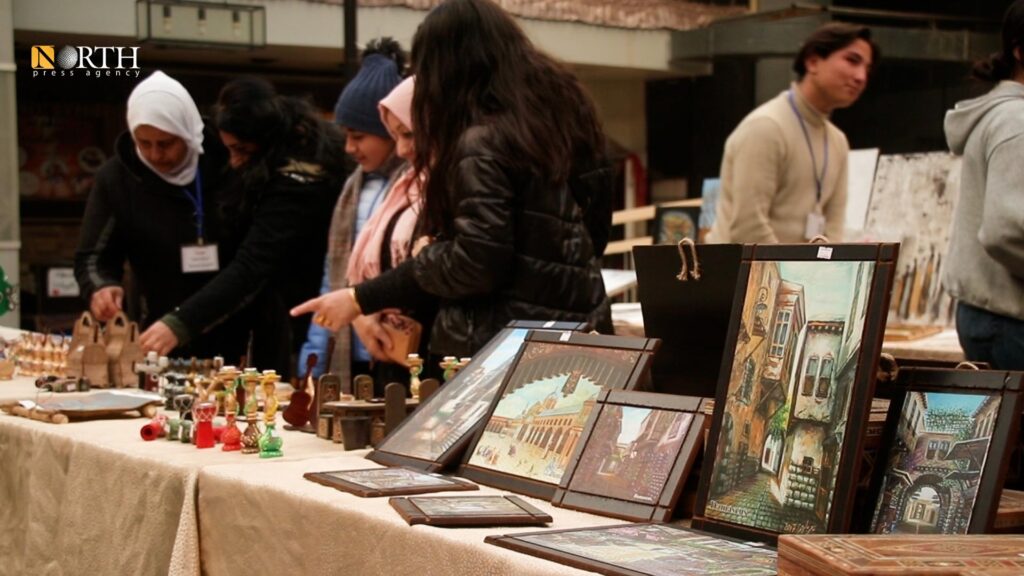 She told North Press, "We were 13 women from different governorates of Syria. We worked by candlelight and LED strip lights as there was no electricity. There were no big generators at the time."
"After we participated in fairs and exhibitions, our products became more in demand, and our work started growing. Today, we are 67 women from different ethnicities and ages; each has her own distinct business," Khalil added.
Even though their products are in demand, they find it difficult to secure the raw materials. "The materials are too expensive, especially since everything is sold in dollars, and the profit margin is low," she said.
Kerha Yunus, 42, an Iraqi refugee who makes handicrafts, participated in the exhibition to support her family. Yunus has seven children, and her husband is unable to work due to his spinal disc herniation.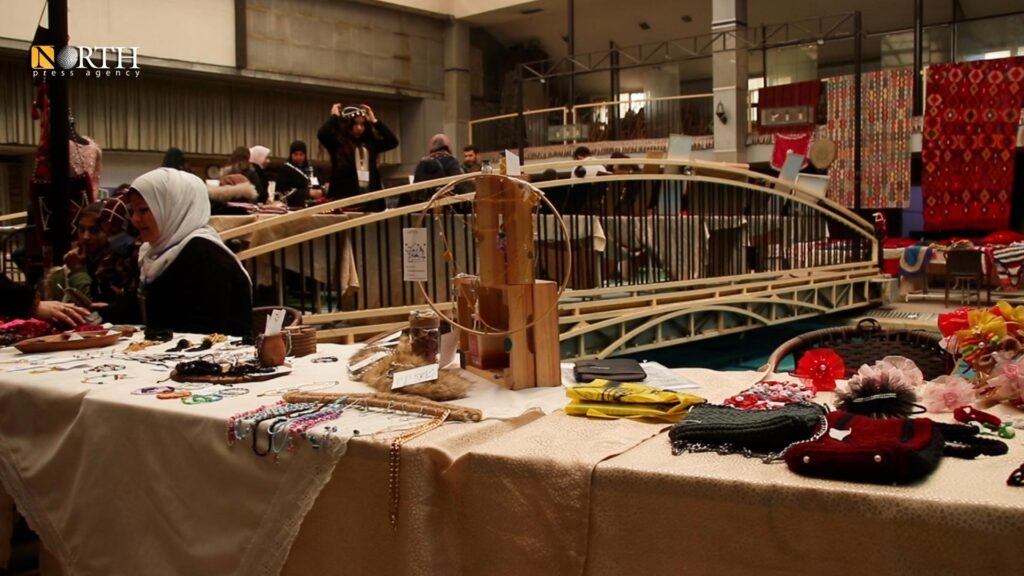 "When I started this work, I did not have capital, so I made orders for my neighbors. My work started to grow and expand as orders increased," she said.
"The difficult living conditions and the even worse economic situation forced her to work to be able to support her family amid the current circumstances," Yunus added.
Siham Ahmad, the exhibition's coordinator and supervisor, stated to North Press that the goal of holding exhibitions is to "encourage women and help them to earn an income for themselves and their families in these difficult times."
Some of the participants are displaced women from different Syrian areas, others are widows with no breadwinners in the family, yet others are cancer patients, she added.