The House of Co-operatives in Derik has started cultivating the 1,550 dunams (decares) of agricultural land that belongs to Axa Welat Co-operative in the village of Haji Matri, one of the villages around Derik in the Qamishlo canton.
Hamida Shawish, a co-chair of the House of Co-operatives in Derik, said, "There are eleven participants in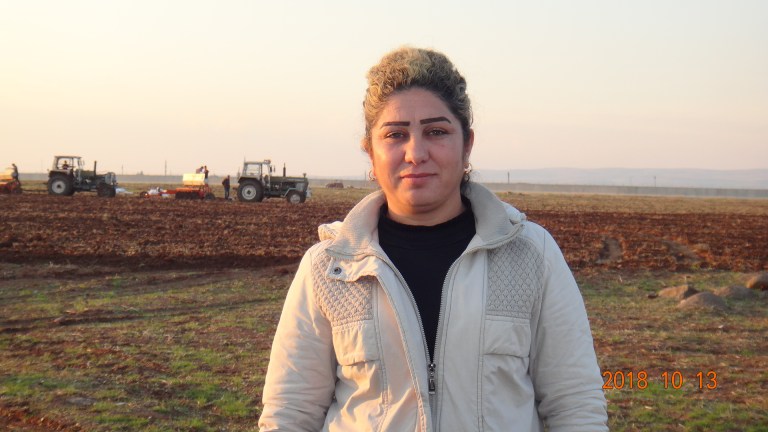 this co-operative. They contributed twenty percent of the costs and work on the land. The House of Co-operatives provides seeds and manure."
Hamida Shawish also said that 650 dunam of land will be cultivated and the remaining 900 dunam will be left fallow.
15 kilograms of super phosphate fertiliser will be applied per dunam, and 27 kilograms of hard wheat will be planted. Five tractors will be used to finish the cultivation before the weather gets wetter.