Sheikh Muhammad's hopes as a beekeeper were revived after abundant rainfalls that resulted in the growth of various plants and flowers. He placed his beehives in different places to prompt their breeding and to produce good-quality honey.
This revival came after Zaki Sheikh Muhammad, 62, a beekeeper from the southern countryside of Kobani, northern Syria, lost more than half of his beehives in the past two years due to lack of rain and bee pasturage as he used to have about 90 beehives. 
This year, the good agriculture season and the good levels of rainfall in winter and spring, along with the growth of wild plants, contributed to enhancing the situation for beekeepers in Kobani, which might compensate them for the losses they incurred in the past two years.
The good growth of plants led to increasing bee breeding in April and May, according to the beekeeper.
Rain
Sheikh Muhammad, who has mastered the beekeeping profession for 22 years and currently has 44 beehives, told North Press that he put 13 beehives in the village for breeding and put the rest in a mountainous area to produce honey.
The agriculture season, enhanced by good levels of rainfall this year, contributed to setting up of an excellent atmosphere for the bee's breeding and honey production, according to Sheikh Muhammad.
Beekeeping brings considerable profits in good seasons that can reach about 200 kg of honey per year.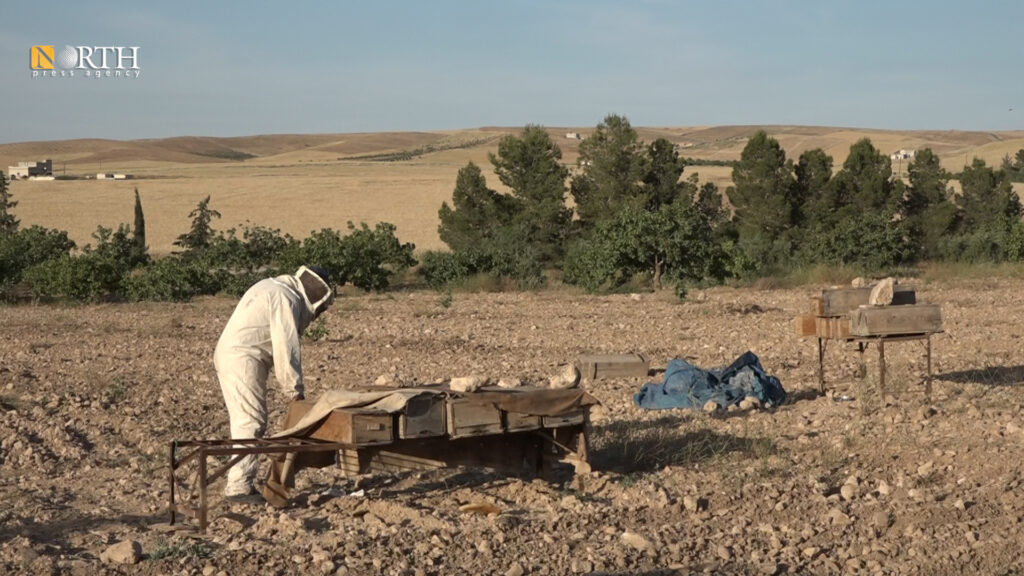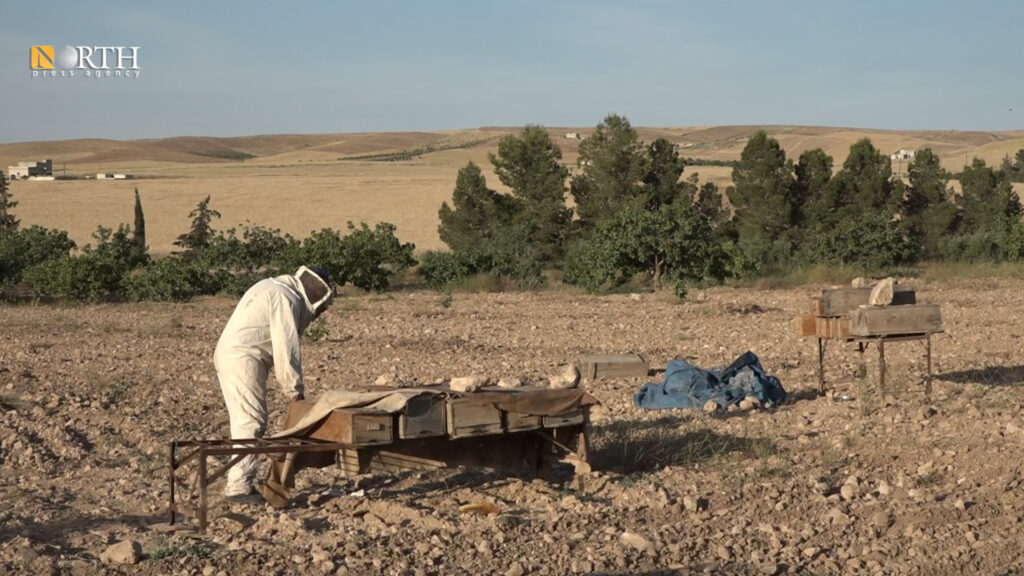 Sheikh Muhammad gets excellent-quality honey thanks to good pasturage and the growth of wild plants, and he makes good profits.
Last year, he sold a kilogram of comb honey for 90,000 Syrian Pounds (SYP, which equals about $10), whereas the refined pure honey for 125,000 SYP (equals $ 14).
Kobani residents' interest in beekeeping has increased lately. According to Sheikh Muhammad, there are about 300 beehives owned by 10 people in his village Barkh Botan. People in many surrounding villages are interested in beekeeping as well.
Difficulty in securing bee houses
He noted that the only support beekeepers ask of the Autonomous Administration of North and East Syria (AANES) is securing wooden bee houses at reasonable prices.
Lately, the price of one bee house has reached about 100,000 SYP (equals about $ 11), which stands in the way of increasing beekeeping in the region.
Dewrish Shero, 33, who has worked as a beekeeper for four years in Kobani, expressed his satisfaction with the current season due to adequate rainfall that helped grow plants for bees to feed on, which in turn led to an increase in breeding.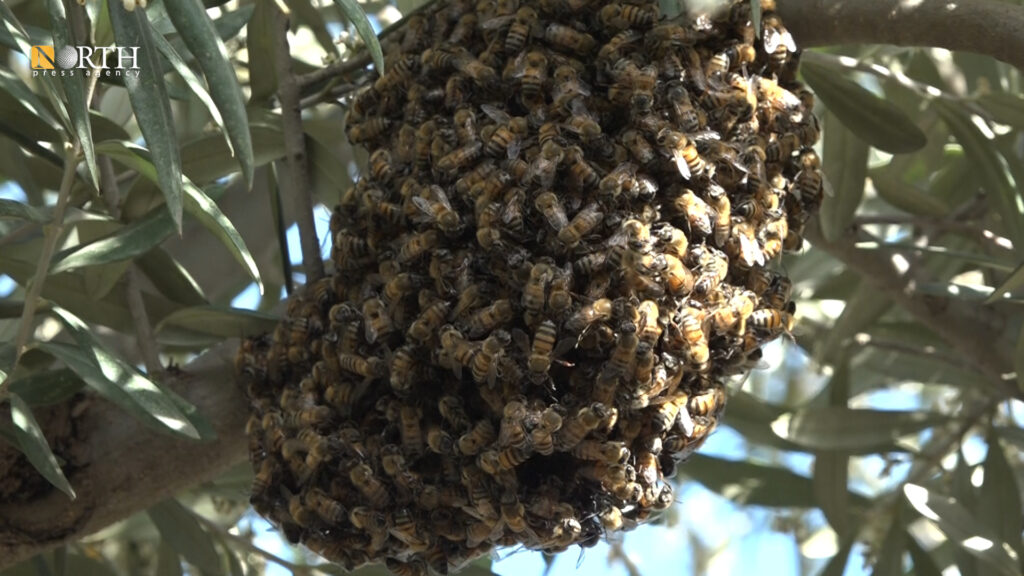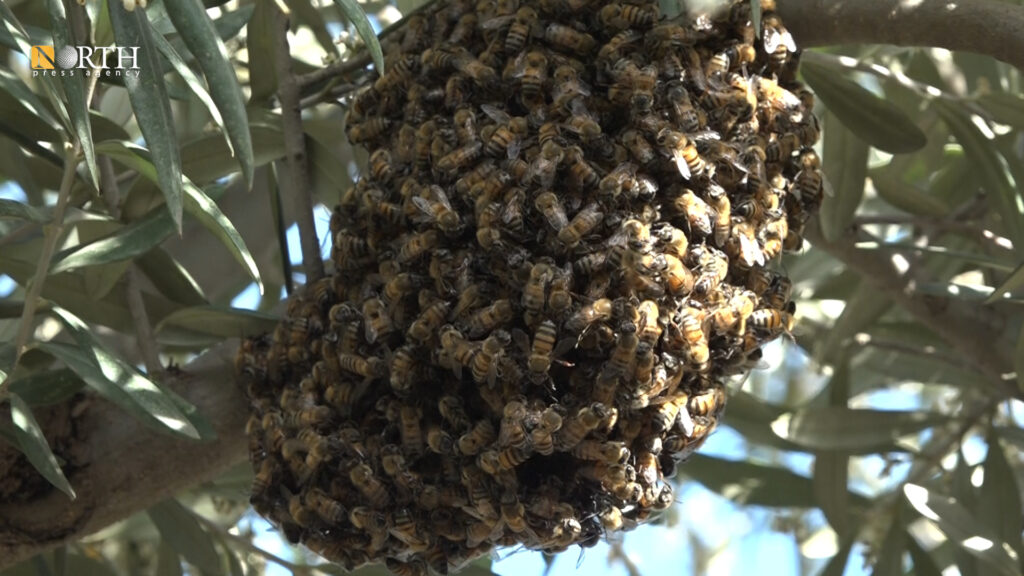 Each beehive is capable of reproducing into four or five new cells, but beekeepers do not allow the beehive to multiply into more than three new ones because the increase "weakens the primary beehive and becomes prone to risk of pests," according to Shero.
The breeding season for bees is from April and May up to the beginning of June, he added.
At the end of 2022, Shero had 10 beehives. This year, they multiplied into 30 beehives, which is an increase by about 20 hives in one year.
Even though he had 40 beehives two years ago but due to little rainfall and lack of pasturage, most of them died.
Shero told North Press that the people of Kobani are interested in beekeeping now more than previous years in order to get honey for the personal use. Some have mastered the profession to profit financially, as some beekeepers own more than 150 beehives.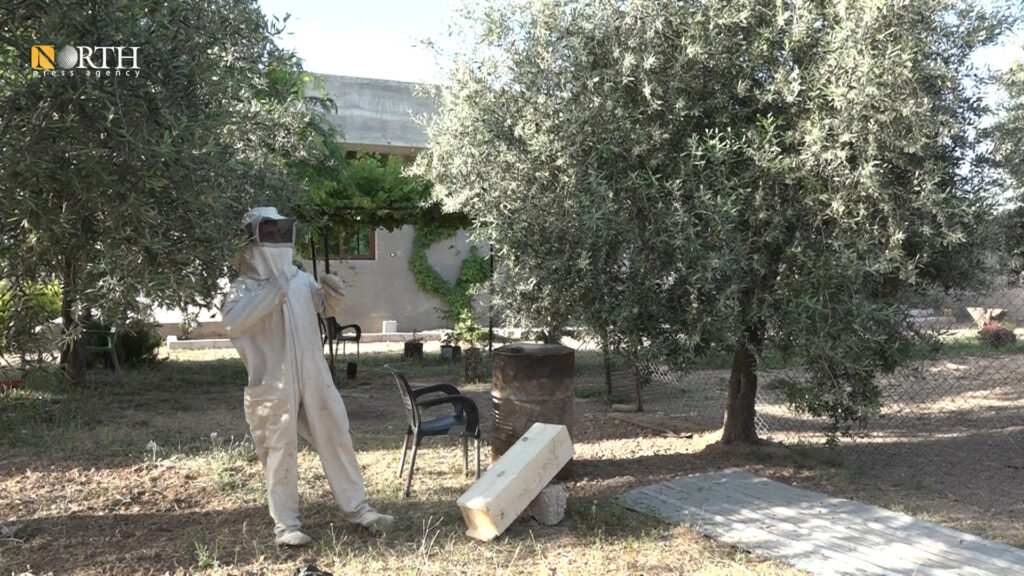 The good agricultural season contributes to increasing the production of honey. Every beehive produces between five to ten kilograms of honey every year. However, if the agricultural season is poor, the hive's production does not exceed its need during winter.
When agricultural season is good, a hive produces 10 kg of honey, so the beekeepers extract three quarters of the quantity and leave the rest for the bees to feed on during winter, according to Shero.
He highlighted the importance of placing the beehives in places where abundant plants are available for the bees to feed on to get more quantities of natural honey.